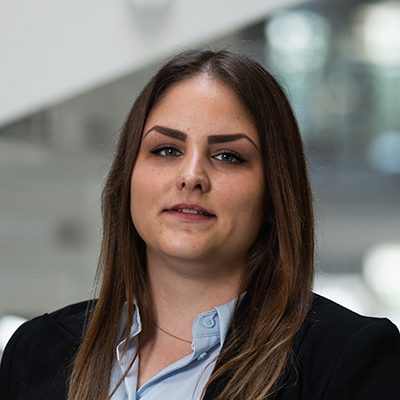 Celia Fisler
Advisor
In 2014, I successfully completed my training as an EFZ retail specialist with a focus on textiles and then worked in this field for another five years.
Through the recommendation of a good friend, I found my way into personnel consulting in September 2019. Here I worked for the next three and a half years as a recruiter for temporary assignments in the field of nursing and medicine.
Since March 2023, I have been supporting clients and job seekers as an Advisor for Permanent Placements in Human Resources at Onyx Circle AG. I am very grateful for this opportunity and happy to be able to further expand my expertise in this area.
In my free time I like to spend time with my partner, family and friends. I enjoy experiencing beautiful moments together and sharing them with each other. In doing so, I like to explore both Switzerland and abroad to discover new places. Traveling broadens my horizons and allows me to get to know different cultures. It is a source of inspiration for me and offers me a wonderful balance to my professional life.