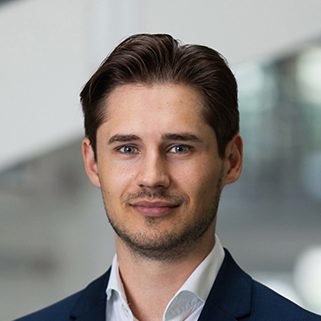 Felix Hess
Advisor
Even in my youth, I was enthusiastic about the service industry. This enthusiasm still accompanies me today. That's why training as a retail specialist was a fitting step for my personal development. In the process, I was able to successfully use my interpersonal skills and empathy in everyday life.
Since I am a numbers person and by chance an opportunity arose to gain a foothold in accounting, I did not want to miss this opportunity.... I was lucky enough to work in accounting in a small team across several company units. This allowed me to acquire a broad range of expertise.
Today I combine my passion for service and consulting in the fields of finance and controlling. I expand my knowledge by reading scientific articles, writing and analyzing my self-reflection or by my current bachelor studies in business economics.
In my free time, I like to be active in sports: whether I watch football or Formula 1, or actively exercise myself in the gym, on the ski slope, or in the gym with a relaxing game of table tennis, it doesn't matter. It's my way of relaxing and creating a balance to everyday life.