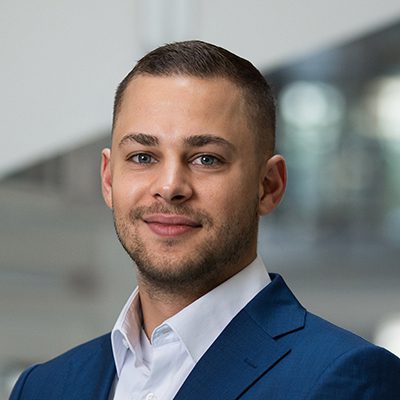 Damian Waller
Head of Talent Sourcing
I began my professional career with my apprenticeship as a panel layer EFZ, which I successfully completed. With my craftsmanship and my passion for creative work, I supported my training company for almost eight years.
The desire for change finally motivated me to complete further training as a technical merchant. By a happy coincidence, I met Tino & Arianit and it fit immediately. That's how I became the first employee at Onyx Circle AG! Since then, continuous learning has shaped my professional career. As Head of Talent Sourcing, I now support the entire team on a project basis in the search for suitable candidates. This versatile job brings a lot of variety into my daily work.
In my free time, I enjoy playing sports, indulging my passion for mixing cocktails, or spending time on my motorcycle.