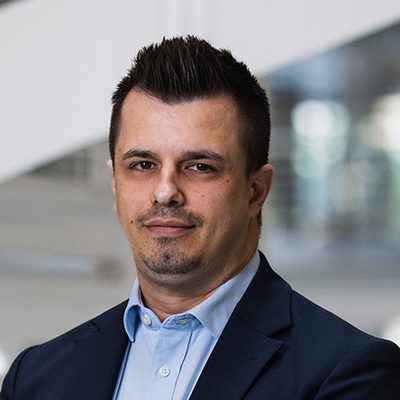 Leo Krasniqi
Senior Consultant Process Optimization and Coaching
After my apprenticeship in retailing with a focus on textiles, I worked my way up to store manager and opened a new store in Volketswil. After a total of twelve years, I switched to the food industry. There I took on the role of deputy store manager. As I was lacking advice here, I later decided to pursue a career in the financial sector as an individual client advisor in asset management.
There I was responsible for the acquisition and support of clients, whom I advised on topics such as equities, real estate bonds and insurance in the context of an investment strategy for diversification or pension planning.
During my time in the financial sector, I made many contacts at trade fairs all over Switzerland, including with a business manager who got me interested in her boutique recruitment consultancy. So I eventually became a recruiter for the real estate industry and quickly worked my way into the profiles. I really enjoyed the personal as well as digital exchange with clients as well as candidates.
After several years in this field, I decided to take on a new challenge and started as a Senior Advisor at Onyx Circle in March 2023, where I can now put my coaching skills to use. I appreciate the trust placed in me and contribute proactively and creatively.
In my private life I like to spend time with my family and I am involved as a coach for the G-juniors at FC Töss.